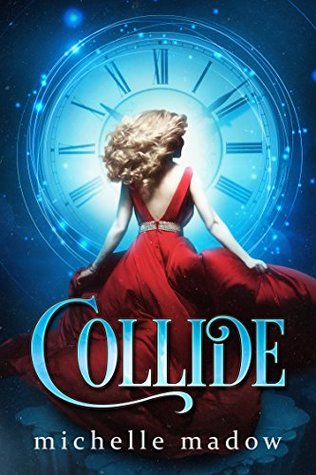 Synopsis
I should have died when I was shot at the Halloween dance.
Instead I woke up—one week earlier, in a parallel universe where my mom's fatal car accident six months ago never happened.
A world with my mom still in it was all I ever wanted. But in this timeline, everything is different—my grades, my friends, and even my boyfriend. I'm a stranger in my own body, and I don't like who I've become.
But one thing is the same—that shooting will still happen at the end of the week.
I'm the only one who knows. Which means I'm the only one who can stop it.
But first I need to convince someone—anyone—that I'm telling the truth... and then get them to help me.
"A gripping, fast-paced romantic thriller with a unique fantasy twist!"
5-Stars Review
This book is amazing. I loved the story, characters, in fact pretty much everything about it. It is a fast paced and thrilling read. Once I started it I simply couldn't put it down.
Anna has already lived through this week and it didn't end so well for her. But this is not her world. She is in an alternative reality and there is a chance that she might be able to change things. It won't be easy because everything is upside down, her friends are strangers to her and strangers are now her friends. She has no clue who to trust and confide in. But soon she realizes that even with so many differences, there are a number of things which are just the same. One is her love for Jake. Her friendship with Claire. And her will to do anything for the people she loves...
Jake is confused. Anna hasn't spoken to him in months and now out of the blur she wants to be his friend again. And what about her boyfriend Eric. She seems to have lost her mind. Or has she?
Eric isn't happy about anything that's been going on but he will help Anna no matter what.His loyalty to her has made things more complicated. Now she is doubting everything. What if Eric is the one she has been meant to be with? What then?
I must say this book is so full of intrigue that many times I just wanted to read the end but I had to control that urge. Because the way everything unravels is just perfect. I thoroughly enjoyed reading this book and would recommend to anyone who likes YA, sci-fiction, or reading in general.