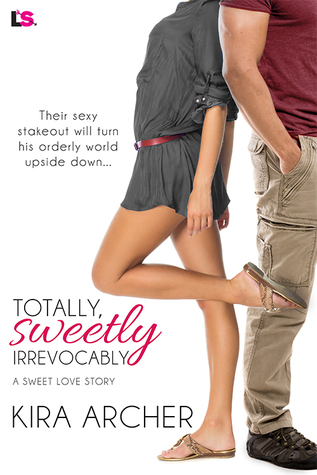 Synopsis
When Officer Rick Boyd answers a call about a peeping Tom, he doesn't expect to find a gorgeous woman holding the binoculars. But Gina Silvano's no peeping Tom, and she can catch her cupcake truck's kinky vandals herself, thank you very much. No sexy cops required.
No matter how hot their stakeouts, by-the-book Officer Boyd can't see a future with a dangerous, rule-breaking wild-child who despises the law. He's never felt more alive, though, and expunging her from his heart might be impossible.
But loving each other might cost them more than they are able to give.
5-Stars Review
This is an amazing book. I loved it. It is too good, full of humour and romance. Gina is adorable and Rick isn't bad either. It's well-written and hard to put down once you start reading it. Definitely a must read for all romance lovers.
Gina is staking out to catch her ex in the act of defiling her truck. She is hell bound to catch him and see him punished for being an a**hole. She is very angry and extremely determined. Unfortunately, her mission is causing trouble for other people. Soon she finds herself being escorted by two police officers. Not that she has given up. Police officers really don't know any better. She is going to catch her ex no matter what.
Rick knows that Gina will never give up so he decides to help her out. What if he become her partner in these stakeouts. He is a police officer and he is trained to do this stuff. This way he will make sure that not only Gina is safe but also other people are safe from her. She is trouble but still he can't help but feel attracted to her.
Soon they are both head over heels in love and completely clueless as to how they are ever going to make their relationship work. There is too much baggage and too many differences to ever get over. They are going to try though.... because this kind of love happens only once in a blue moon...
I laughed a lot while reading this book, it's so funny and cute. Really a sweet romantic story. I think this books is perfect. I loved both Gina and Rick, and as a couple they fit together. There is chemistry between them, a perfect case of opposites-attract. I enjoyed reading it a lot and recommend it to all readers.