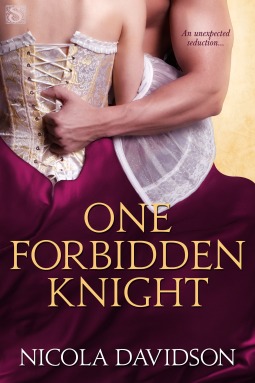 Synopsis
Catherine Linwood is amongst the favoured of Tudor Queen Mary–until her physician father dies mysteriously. She's distraught, shunned and desperate for answers. Catherine's only ally is Sir Brandon FitzAlan...who is willing to risk his life to protect hers. While the handsome stranger's courage and wit soon capture her heart, his true allegiance and purpose is uncertain.
Brand is well used to the lies and shadows of court. Yet nothing prepares him for his sizzling attraction to innocent Catherine, or the deadly plot she is tangled in, for her father took a secret to his grave that could tear Catholic England apart. With one chance at salvation, Brand and Catherine begin a cross-country journey that reveals the shocking truth...and a burning passion that could save or destroy them both.
4-Stars Review
An interesting historical romance, full of intrigue, deception and love. Story line is good. The mystery surrounding death of the Physician adds a little more flavor to it. Not to mention the romance between two amazing characters. Total opposites and yet perfect for each other...
Catherine doesn't know what to think, she knows that her father wasn't sick and he was always careful so it doesn't make sense that he would die so suddenly. She asks his friend Brandon to look into his death. This starts a series of events and eventually both of them must flee London as their lives might be in danger. They cannot trust anyone...
It is a quick and entertaining read. I recommend this book to all historical fiction lovers. The story has substance and characters are well-developed, so I enjoyed reading it.