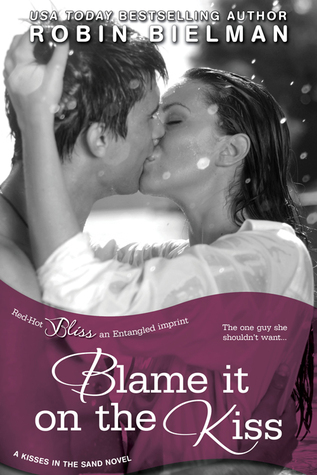 Synopsis
The one guy she shouldn't want...
Honor Mitchell has lived with guilt and regret for a long time, so when she promises to do the things on her dying best friend's wish list, she's determined to follow through and do something right for a change. But when she's thrown together for wedding duties with the one man who complicates her vow--just by looking at him--she has to put her faith in Bryce Bishop's pledge to help her, no strings attached.
Bryce's near one-night stand with his ex-girlfriend's best friend a few months ago might have been a mistake, but helping the beautiful, free-spirited Honor with her promise isn't. His trust in women is shot, but he can't help but play his best man card to his advantage and help Honor tick off the items on his ex's list, even if it puts him in a no-win situation. Because his assistance might get Honor what she wants, but suddenly being the do-good guy puts his plans--and heart--in serious jeopardy.
4-Stars Review
Interesting, romantic and fun, this is an amazing book for those who are looking for light-hearted romance. It is well written and all the characters are well developed. Plot is nothing exceptional but it is executed exceptionally. I enjoyed reading and would gladly recommend it to all book lovers.
Honor is the kind of girl who never does relationship. She only had one boyfriend, in high school. After that she becomes the love-them-and-leave-them kind of girl. But with Bryce it feels different. He should be off-limits because he is the man her best friend had loved. Now her friend is gone but she still feels guilty for having feelings for him. When he kisses her she can forget everything and everyone..
Bryce's heart was broken once and now he wants to stay away from complicated relationships but Honor makes him crazy. She is the kind of girl he can see himself having a long-term relationship, now he just needs to convince her of that.