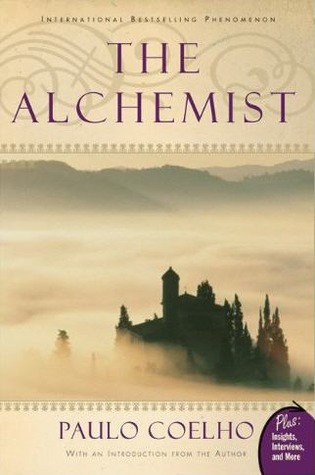 Description
Paulo Coelho's enchanting novel has inspired a devoted following around the world. This story, dazzling in its powerful simplicity and inspiring wisdom, is about an Andalusian shepherd boy named Santiago who travels from his homeland in Spain to the Egyptian desert in search of a treasure buried in the Pyramids. Along the way he meets a Gypsy woman, a man who calls himself king, and an alchemist, all of whom point Santiago in the direction of his quest. No one knows what the treasure is, or if Santiago will be able to surmount the obstacles along the way. But what starts out as a journey to find worldly goods turns into a discovery of the treasure found within. Lush, evocative, and deeply humane, the story of Santiago is an eternal testament to the transforming power of our dreams and the importance of listening to our hearts.
Review
"Everyone seems to have a clear idea of how other people should lead their lives, but none about his or her own."
It is a tale of a boy who went on journey to find his treasure. Along the journey he had many experiences that change his way of thinking for ever. He learnt the meaning of happiness, love and universe itself. This a beautifully written story about self-discovery. A truly inspiring & motivating book.
"when you really want something, the whole universe conspires in helping you to achieve it"
It's simply written, very easy to understand the message within. The story is about a boy who has recurring dreams and he decided to learn the meaning behind it. He was told that his dream is about a treasure and he will find it at the Pyramids. Hence he leaves his country, his home and venture into the unknown just to find this hidden treasure. There was no surety that he will find it but he wanted to take that chance because above all he wanted to see the world. he didn't want stay at one place, doing the same thing everyday, he wanted to experience new things and this was the omen. In the end he found not only his treasure but true love as well.
In the end I only want to quote from the book;
"The simple things are also the most extraordinary things, and only the wise can see them."