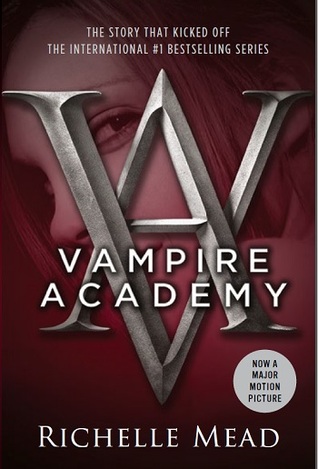 "Blurb"
St. Vladimir's Academy isn't just any boarding school—it's a hidden place where vampires are educated in the ways of magic and half-human teens train to protect them. Rose Hathaway is a Dhampir, a bodyguard for her best friend Lissa, a Moroi Vampire Princess. They've been on the run, but now they're being dragged back to St. Vladimir's—the very place where they're most in danger. . . .
Rose and Lissa become enmeshed in forbidden romance, the Academy's ruthless social scene, and unspeakable nighttime rituals. But they must be careful lest the Strigoi—the world's fiercest and most dangerous vampires—make Lissa one of them forever.
"Review"
I really enjoyed reading this book and will surely read rest of the series. This book had it all, romance, action and good mystery. Although I didn't much like the "romance" part. Overall its interesting and entertaining. I liked Rose's character the most and her sense of humour had me laughing at many points. Her unique bond with Moroi princess Liss also brought uniqueness to the book. I also didn't really like any male characters. I think its because the story is centred on Liss and Rose, their friendship and Rose's need to protect Liss at all times. Liss also tried in her own way to protect Rose. Its not easy to review this book, there were things I couldn't connect with but for most part I loved it and will give it 4-Stars.
There were three races in this world of vampires. Moroi were the good vampires, then there were
Dhampires. They were half vampires and their duty was to become Moroi guardians. each Moroi had his or her own guardian. Some Moroi were royals and some were not and their guardians were assigned according to their status in this society. Rose was Liss's unofficial guardian since she was still a novice -a guardian under training- but she hoped to be her full guardian one day. Dimitri was her current official guardian. He was the one who found them and brought them back to the Vampire's academy. He was also Rose's mentor and the guy she was crushing on.
The guardians protected Moroi from bad vampires i.e. Strigoi. Strigoi were deadly and they liked to kill.
In this first book though, we find out that,
Strigoi
were not the only danger to a
Moroi
. There can be a number of other people, people they might know, who were trying to harm them so guardians must always be at watch.
The story is well written. Characters are likeable and the plot is not bad either. But if you didn't like teenage romance and school stories this book is definitely not for you.